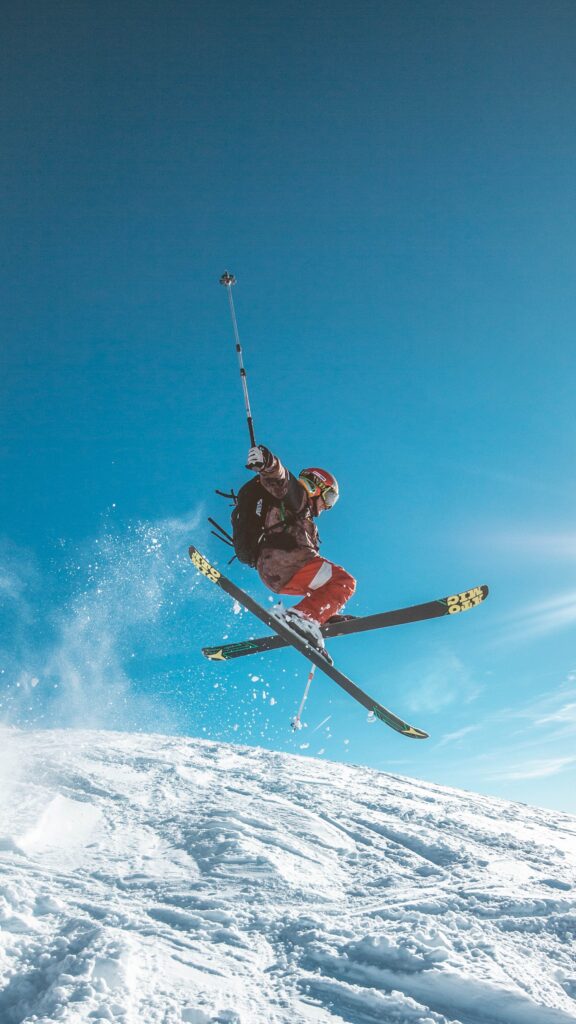 Arcalis
If you are looking for snow, Arcalis is about as reliable as it gets, mainly thanks to its northerly-facing direction and high altitude. This place has something for everyone.
For beginners head straight to Les Planelles for its very own beginner zone, with a great summit to base 8.5km green run, will be sure to get you up and running in no time. If you are building your confidence then hit La Font and Les Canales which have nice, blue runs and there is also a wide choice of intermediate runs off Les Portelles.
If you are heading to Andorra and you are an advanced or expert skier then Arcalis is your best bet. In fact, Freeride World Tour stops here every winter. With three marked freeride areas there are a few options are had, but if you are feeling adventurous take a ski guide to open your options up.
El Tarter
A cheaper option that is situated right next to Soldeu, and provides excellent access to the 210km Andorran Grandvalira ski area.
Just a gondola or chairlift away from the massive interlinked area. This ski area littered with intermediate well-groomed slopes. Heading home there are both blue and black options giving the advance riders something to look forward to. For the beginners of the group, there is a gondola providing a download alternative.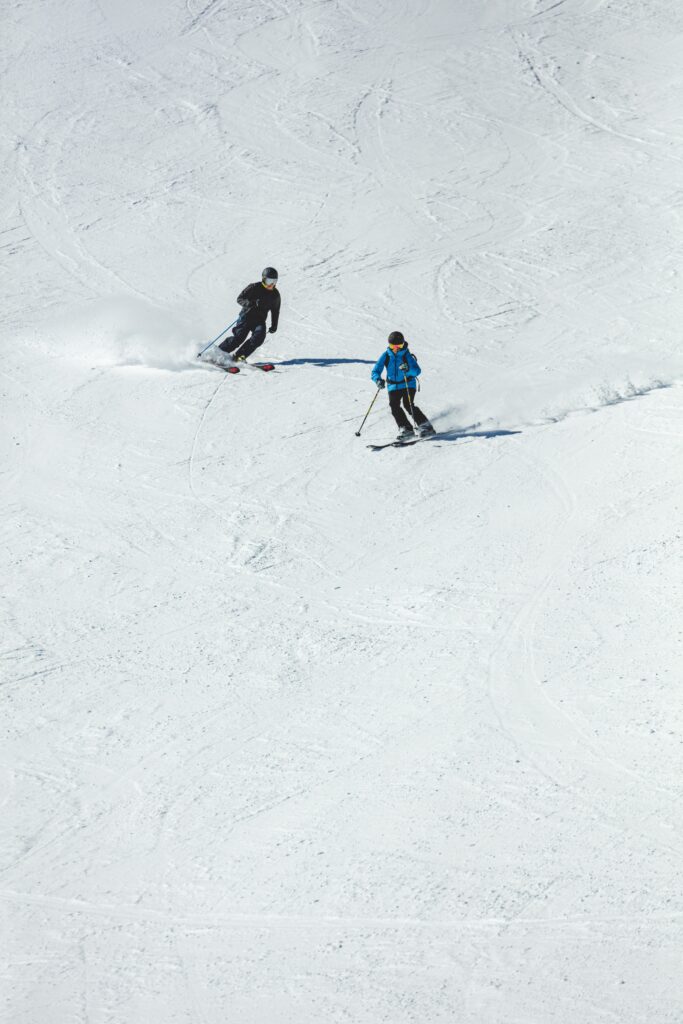 Pal/Arinsal
Beginners show head to the slopes below the Pla de la Cot. Offering an excellent area for learners and those looking to develop their abilities – aided by some brilliant ski schools. This place also caters to the intermediate, with a network of tree-lined blues and reds.
Head further afield across to Arinsal (inked to Pal via cable car) for some more slopes well suited to intermediates. Here you can drop almost 1000m on well-groomed blue runs, but it is also here that the best challenges are on offer for more advanced skiers off the La Capa draglift.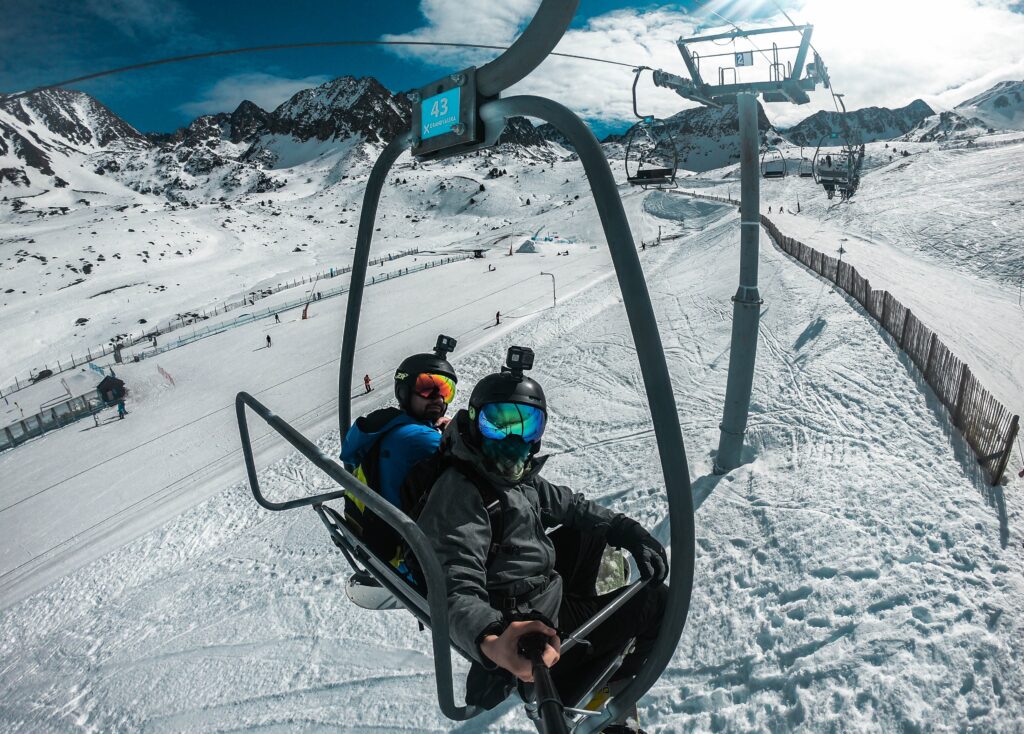 Pas de la Casa
Beginners should head straight above the resort where there is a very good beginner area at Abelettes. Once you have your ski legs there are some longer blues and a network of smooth wide red runs on offer, however, these can get busy at weekends.
The best spot for the limited black runs are located just above Pas de la Casa, which is served by the Costa Rodona and Antenes chairlifts. When the snow is fresh there is some really good off-piste. For the experts of the group take the lift to the Peretol area and check out the advanced level Sunset freestyle park.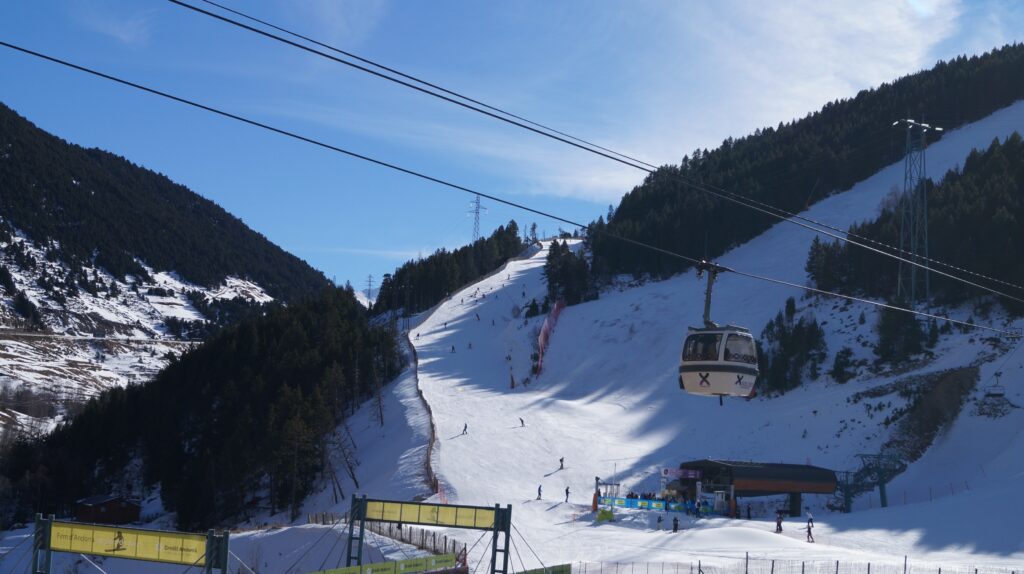 Soldeu
Soldeu is an excellent place for beginners to start. Take the gondola up to the nursery slopes located at Espiolets but bear in mind that you will download from same spot at the end of the day. Once you have your ski legs this place really opens up with almost half of the runs in the ski area rated as blue.
There is plenty for the intermediates. Trips to either end of the Grandvalira area – to Pas de la Casa at one and El Tarter at the other – are in the reach and are certainly recommended. We would also suggest taking on the Rossinyol blue run along towards the Canillo access lift for its views and a sense of peace and quiet.
Unfortalty for the advanced rider, there isn't too much to choose from, with a few generously marked black runs that might be red on a different mountain. If the snow is fresh there is a lot of the ski-anywhere terrain which can open things up.